ArcGIS is the ESRI product which is one of the most popular GIS software. Learning ArcGIS is easy because of availability of numerous tutorials through different websites. ArcGIS official website (http://www.esri.com/) have numerous tutorials.
ESRI has number of  tutorials on the ArcGIS. ArcMap is the main component of the ArcGIS desktop and Arc catalog, Arcscene etc are the minor. ESRI website provide all kinds of leaning method. There are paid training classes and some of them are free. You need to have ESRI global account to access these paid and free training classes,you can sign up for free account.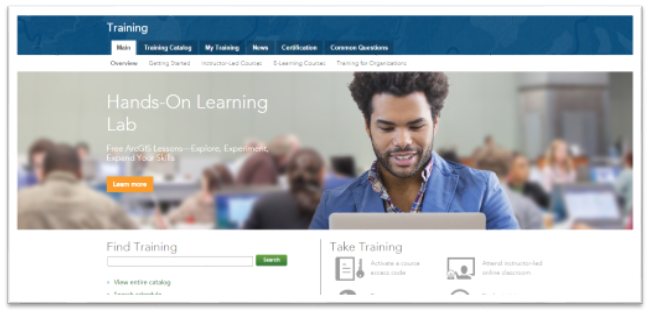 ESRI Training Homepage: http://www.esri.com/training/main
Other pages where you can find more information about ArcGIS.

ArcGIS resources website you will find tons of information: http://resources.arcgis.com/en/home/
Cartography page has lot of information about designing better maps and you can ask question to the cartographer. It has a blog too. http://mappingcenter.esri.com/
If you do not find the answer that you are looking for, then you can post your queries to the forum. Thousands of users can see your queries and will reply it. http://forums.esri.com/forums.asp?c=93
Harvard University has maintained GIS Tutorials page. This tutorials are basic introduction about the ArcGIS. Tutorial is divided into Part1, Part2 and Part3. To learn you need to download exercise files and need ArcGIS Desktop software.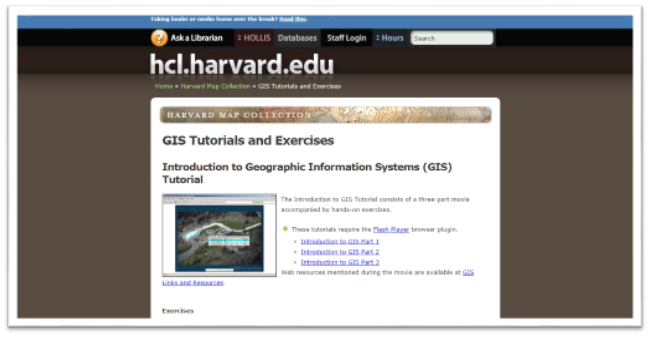 Pennsylvania Spatial Data Access (PASDA) has number of the ArcGIS tutorials from basic to advance level. Some of the tutorials are, Introduction to ArcGIS, Introduction to Tables, More With Tables, Analysis with ArcGIS tools. Through Download tab on their website you can download data.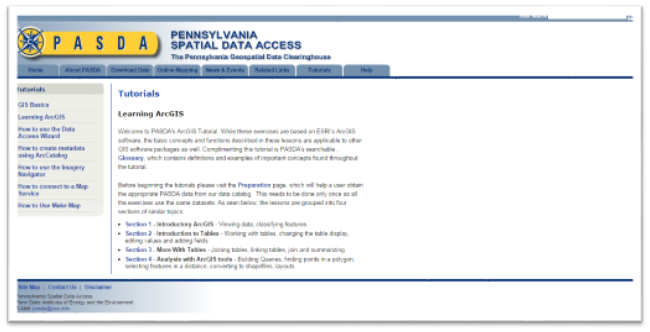 GIStutor.com has around 18 GIS tutorials and some of them are on the ArcGIS. From the GIS Application Tutorials you can filter out ArcGIS tutorials. Most of tutorials are on QGIS GIS software and PostgreSQL/PostGIS. All tutorials are well written with lot of graphics.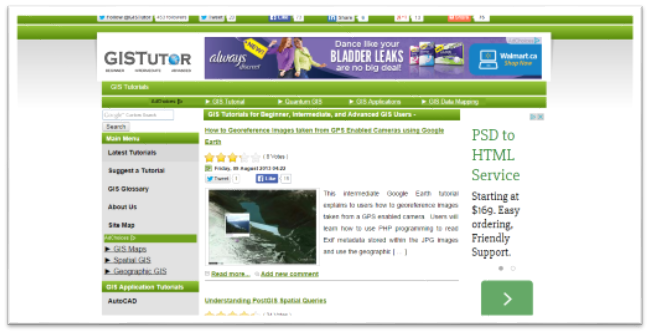 Massachusetts Institute of Technology has number of ArcGIS tutorials. Tutorials are , how to use census data, how to do geocoding in ArcGIS and basic tutorial about the software. Tutorials are in pdf files or are in videos files.
KnowGIS is a commercial website and you have to pay for training videos. Videos are in high quality. Some of videos are free which are in YouTube channels. This website is run by Global Positions LLC which is a mapping company establish in 1997.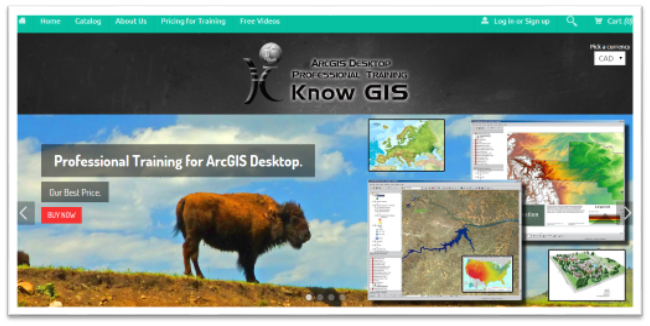 YouTube website have hundreds of the ArcGIS video tutorials. You can watch single video or play on group videos. Some of them are listed below,
Learning GIS with ArcGIS: https://www.youtube.com/watch?v=8SUzVoqUpA0&list=PLVFxXUWb3cXXoDNCMjilFngPOZPyrVWg8
ArcMap 10 Tutorials: https://www.youtube.com/watch?v=hqHCJUudPvs&list=PL63EB94891DE02AA9
ArcGIS Tutorials: https://www.youtube.com/watch?v=dPXAhB_BJDI&list=PLCCC0C1ADB0FBD870