The Importance of Maps in Times of Crisis

The outbreak of the coronavirus left the entire world in disarray. People are forced to stay indoors, and delivery businesses rely on geospatial technologies to go about their daily needs. Since COVID-19 forced a good portion of the world population to stay indoors, many people use the internet to get their essentials.
The majority of internet users rely on the net to order all essentials, medical supplies, and food to their doorstep. Home delivery isn't anything new, and people have been well aware of it long before this virus outbreak. However, the volume of online orders is new. In other words, the number of people who make orders has gone sky-high.
Aside from the fact that people want something ASAP, they're all doing it at once. And it's not only people that expect essentials to be delivered to their homes.
Care homes, clinics, hospitals, businesses all want the same thing. Then, there are new types of consumers who enjoy the perks of online shopping. Many things have changed since the outbreak. Nowadays, even the senior population uses the internet to go about their daily needs, buy groceries, etc.
E-Commerce and Logistics Business Is Booming

Both e-commerce and logistics companies are booming, but they are also under constant and increasing pressure. The best examples are companies like Walmart and Amazon. These corporate giants are forced to scale up to the continually increasing number of orders, requests, and demands.
They have to hire more and more employees to deal with millions of people making demands daily. And even though fewer and fewer people are in the streets, the delivery vans are working around the clock to deliver the goods to those who need them the most – clinics, hospitals, and households alike.
The Rise of New Problems that Come with the Territory

However, while their efforts are more than commendable, this is where the problems start emerging. No parking available, unpredictable cyclists, traffic jams, all these common problems are now obsolete compared to the new ones.
These new problems are more technical and relate to the driver's ability to read maps. Maps help them find places of delivery conveniently and timely, and they also help get from A to B. Time is of the essence here, and drivers have to think quickly.
And this is where things go sour. Many care homes, hospital areas, and rural areas aren't correctly mapped. The maps lack the necessary data to show the position of the object accurately. If drivers can't locate car entrances and loading docks, that's nothing but trouble.
Broken maps are a huge problem that prevents delivery companies from doing their jobs effectively and timely. They significantly slow down deliveries, especially when many people make their demands, all at the same time. Since they depend on deliveries in the time of crisis, broken maps have become quite an obstacle in the delivery industry.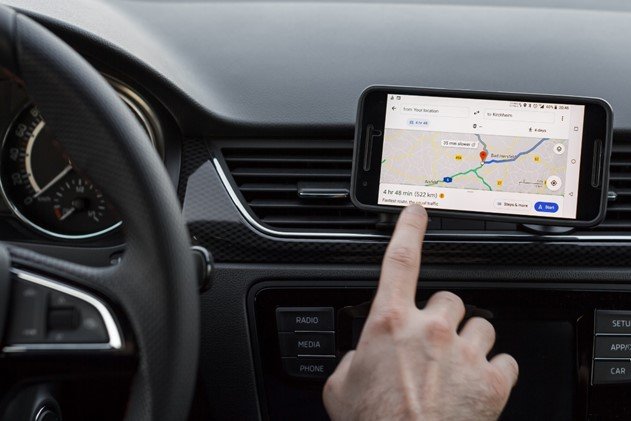 The Solution

Fortunately for all of us, we live in the age of technological rebirth. There are so many amazingly powerful geospatial technologies that can help fix those broken maps and significantly improve delivery service and timing.
The mapping community is working around the clock to make maps better, more effective, functional, and accurate so that the world can enjoy fast delivery in times of crisis. Map improving is a lengthy process, but it will ensure that every building, house, and dirt track is mapped correctly and easy to find.
The community created OpenStreetMap, which is like the map of all maps. This ultimate map is the primary source of information for almost every routing service today. Aside from all existing maps globally, OpenStreetMap includes even the tiniest of details regarding hospital areas. It maps out everything from parking zones to car entrances, loading docks, etc.
Since there are still many areas that have been left out, this map also marks out those areas. Thanks to the efforts made by Mapillary, it's now much easier to gather all essential map data for improving the map and keeping it up to date with all the latest findings.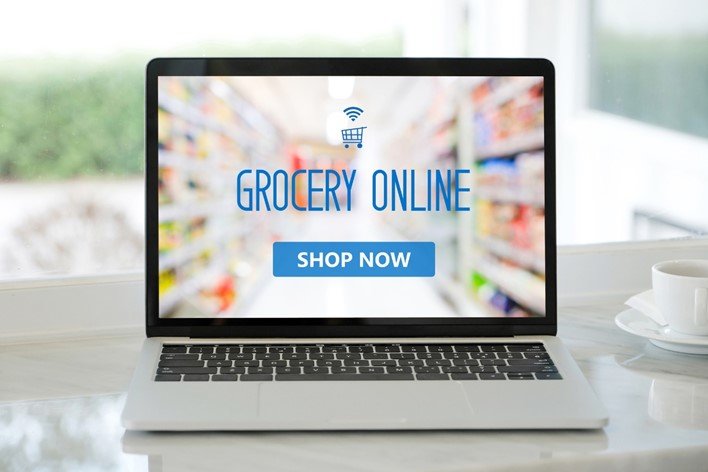 Thanks to the global use of smartphones, businesses and people can do their part too. There are over a billion images all over the world that are swarming with map data, uploaded to Mapillary.
Thanks to this fantastic effort, this new map data is now available to everyone. Now, the imagery on Mapillary is being used to upgrade and enhance the map additionally, making it easier to use and read. Modern maps provide a detailed image of any location, including all surrounding objects, neighborhoods, etc.
While there may not be a need to capture new imagery, the map still needs improvement in every way, but it's more than evident that tremendous progress has been made. All thanks to the latest, most innovative, and advanced geospatial technologies.
Thanks to these tremendous efforts, delivery companies can do their job to the maximum of their ability, keeping the entire world satisfied and allowing people to go through a crisis much easier than ever before.
Delivery has been around for hundreds of years, but it's only now that it has received its proper, advanced, customer-centric form, and it will continue to evolve, grow, and progress.
Conclusion:

During these difficult times of crisis, when entire businesses are shutting down, and people are forced to stay in their homes, it's relatively easy to get down and feel disempowered. However, as long as there's something we can do about it, we should not let up.
Every person has their strengths, and their effort to make the world a better place dramatically matters. Together, it's entirely possible to help both delivery companies and people become better at what they do. The more we help them, the more we prosper. This is crucial in battling against COVID-19 as there are so many who depend on these efforts.