Digital Elevation Model (DEM) is a raster image that holds z values, it is used widely during the analysis process where surface height value are important. As everybody is aware that Z or elevation values are expensive to obtain, so I have listed few places on internet where you can download the world DEM data for free.
---
ASTER Global Digital Elevation Model: On June 29th, 2009, global DEM was created by the joint operation from NASA and METI (Ministry of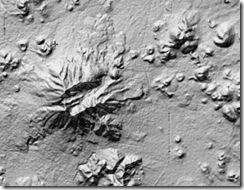 Economy, Trade and Industry). It covered 80 percentage of world surface with a 90 meters global resolution excluding USA whose resolution was 30 meters. Later on October 11th, 2011 versions 2 was released which has major improvement upon the version 1.
Download: There are different places where you can download the ASTER DEM, first is LP DAAC Global Data Explorer and next is NASA Reverb.
---
Shuttle Radar Topography Mission (SRTM): Prior to release of the ASTER data, SRTM was the one of the free DEM available on the market. On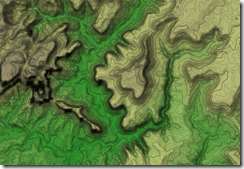 February 2000 special modified radar flew for 11 day using two antennas and a single pass. It collected sufficient data to generate a digital elevation model using the technology called interferometric synthetic aperture radar (inSAR). On 2014, 30 meters high resolution was released to the public which are arranged in tiles, each covering 1 degree of latitude and 1 degree of longitude.
Download: SRTM DEM can be downloaded from the USGS Earth Explorer.
---
Global Digital Surface Model (ALOS World 3D – 30m): The Japan Aerospace Exploration Agency (JAXA) released the global digital surface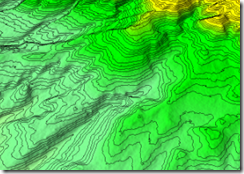 model (DSM) data set with the 30 meters horizontal resolution for free. The Advanced Land Observing Satellite "DAICHI" (ALOS) satellite images were compiled to create DEM.
Download: You need to register yourself with an email address at http://www.eorc.jaxa.jp/ALOS/en/aw3d30/registration.htm and after the confirmation of your request you can download the data from http://www.eorc.jaxa.jp/ALOS/en/aw3d30/data/index.htm
---
GTOPO30: It is a digital elevation model for whole world created and distributed by USGS. It has not the greatest resolution, approximately 1 km and split into 33 tiles available in USGS DEM file format.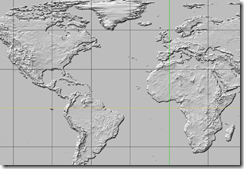 Download: Earth Explorer can be used to download the data, it is under the Digital Elevation category.
---
ArcGis (ESRI): ESRI website has ready to use different type of Elevation layers that can be open in ArcGIS software or ArcGis Online. After opening in ArcGis you can export in different format.
---
Opendem.info: You can download high resolution (<=2m) or middle resolution (2-30m) DEM data of few parts of the world.
---
LIDAR Data: LIDAR has become very popular medium to survey earth surface and DEM data can be generated quickly and cost effective using LIDAR points. You can read my article on free LIDAR data list.
---
Extra Resources: I have listed few country's DEM available on the internet, please comment if you know any free DEM available.
Research Data Archive: This website has elevation data of different parts of the world. You have to register to download the DEM data.
Continent DEM: http://www.viewfinderpanoramas.org, this website has lots of resources and download links.
Finland: It has 2m and 5m DEM data available
Europe: EU-DEM is available in 25 meters
Canada: GeoBase provides Canadian DEM data, download here
New Zealand: It has series of elevation of data to download, including LIDAR. Land Information New Zealand has more.
Please comment if you know any free DEM data available on the internet

.
Austria: Austrian map provides DEM data to download.
Denmark: Different types of elevation data can be downloaded from Kortforsyningen website.
Netherlands: You can download high resolution DEM and DSM of 0.5m resolution. Download
England (UK): Government website provide access to different types of Elevation data including LIDAR data. Download
Mexico: Free data to download from INEGI , download
Australia: Australia government website has different type of elevation data.
India: Indian government space program has version 1 and 1.1 DEM for download free. More version are in Indian Geo-platform, check the theme/products check box and then select the project type for DEM.
---